Sustainably sourced bamboo
Bicycle frames made out of bamboo have been made since the late 1800's.
Bamboo as a material has historically been used as a dominant raw material in South and South East Asia, but it now widely used in manufacturing and construction around the world.
The Eker bicycle frames are made of select pieces of sustainably sourced bamboo grown in Uganda. The bamboo we use is strong and lightweight with high ability to resist wear and tear. We treat the bamboo and combine it with our own design and manufacture of aluminium fittings in such a way that our bicycles dampen and reduce vibrations, while maintaining a stiff ride ensuring that the power and force of the cyclist ends up where it should: on the track.
To prove our point, we offer five years of warranty on the frames sold.
Is there a way to make sustainable bikes?
Yes – the answer is to use sustainably grown bamboo that actually binds carbon dioxide leaving a positive climate footprint.
How good is a bamboo bike frame?
Bamboo has a higher tensile strength than steel and effectively dampens and reduces vibration. A hand buillt Eker frame will offer you amazing riding in all possible conditions thanks to the great properties of the material.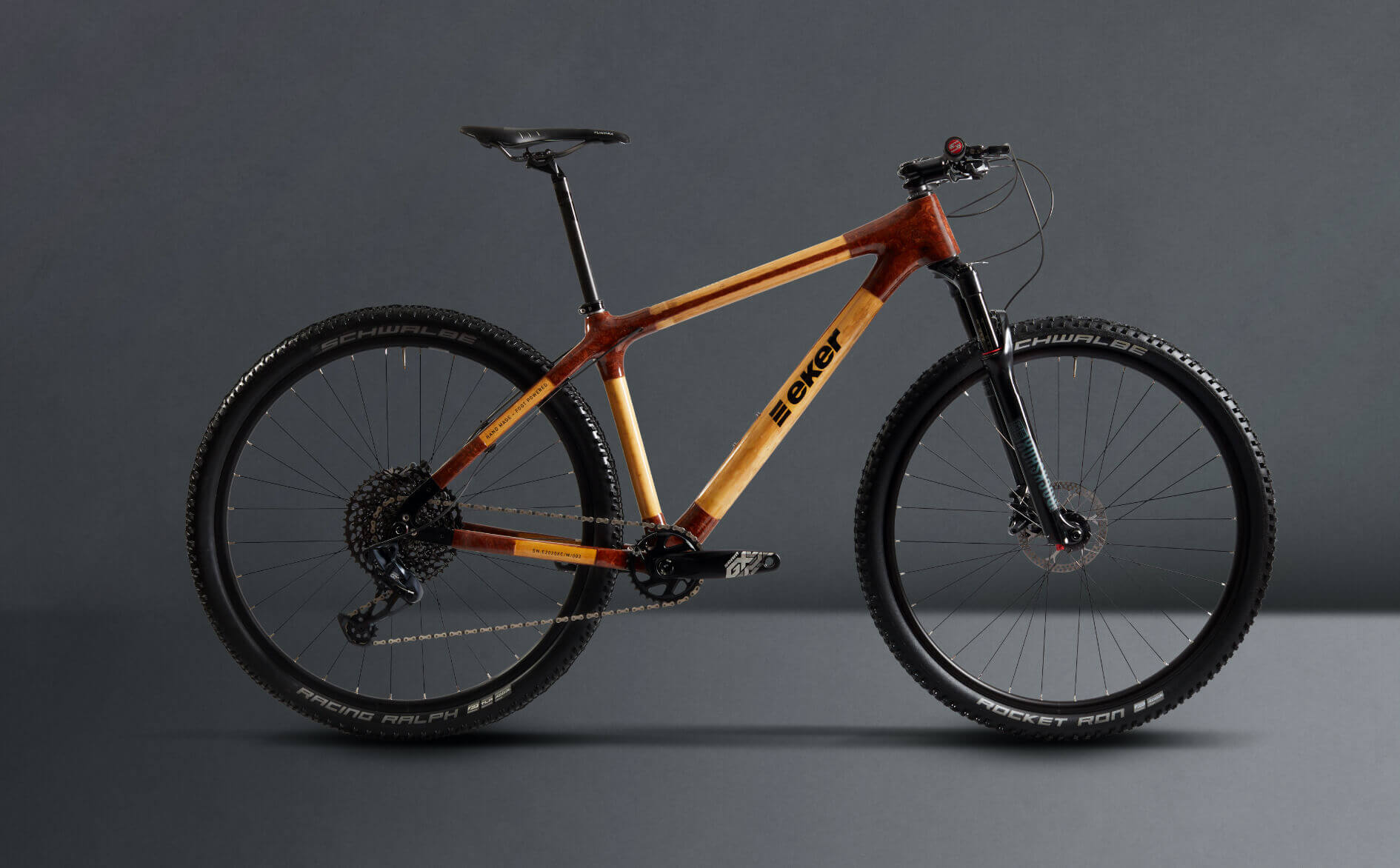 Eker Stark
Eker Stark is a cross country mountain bike that is swift, strong and elegant. The frame is made by hand, all the way from harvesting the tubes to preparing and joining them into unique pieces of art which nevertheless can withstand extremely tough riding in all types of conditions. All sizes are built around the 622 mm wheel size (also known as 29") to allow you to scale those obstacles faster and safer than with smaller wheels.