Get your unique custom made set of bikes
Eker offers companies a unique opportunity to order bicycles that are completely custom made based on your needs and ideas, down to the last nut and bolt. Building on our Eker Varv frameset, your bike can be fitted with components of your choice and budget, with graphics and colours that match your business profile.
Why not add a carrier rack on the rear, or our unique bamboo mud guards? The frame is made by hand, all the way from harvesting the tubes to preparing and joining them into unique pieces of art which nevertheless can withstand long riding in all types of conditions.
High quality and truly sustainable
At Eker Bikes , sustainability, environmental and social responsibility are engrained in our products as well as our business model. We can help companies build value and strengthen their culture.
Eker bikes can offer companies leasing solutions as well as traditional sales of bikes. The minimum order is 3 bicycles and the delivery time is between 2-12 months depending on availability of components. Get in touch with us immediately!
Versatile and adaptable
Provide Eker bikes to your clients or guests, to your colleagues for ease of transport as well as part of your sustainability approach. Use it in your product campaigns, or as first prize in your business competition.
Not only do you offer an environmentally friendly mode of transport, but you do it with a bike which in itself has a positive environmental impact and you help people out of poverty. Win-win-win!
Get in touch!
Fill out the form below, and we will get in touch with you as soon as we can.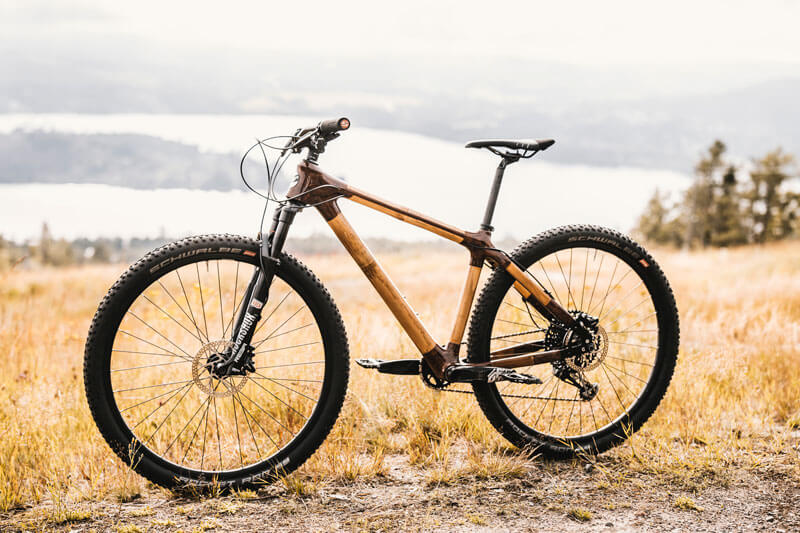 Sustainable Materials
Our frames are made of select pieces of sustainably sourced Ugandan highland bamboo leaving a minimal climate footprint. Our master frame builders creates the frames by hand to create our high performance frames warranted for life.